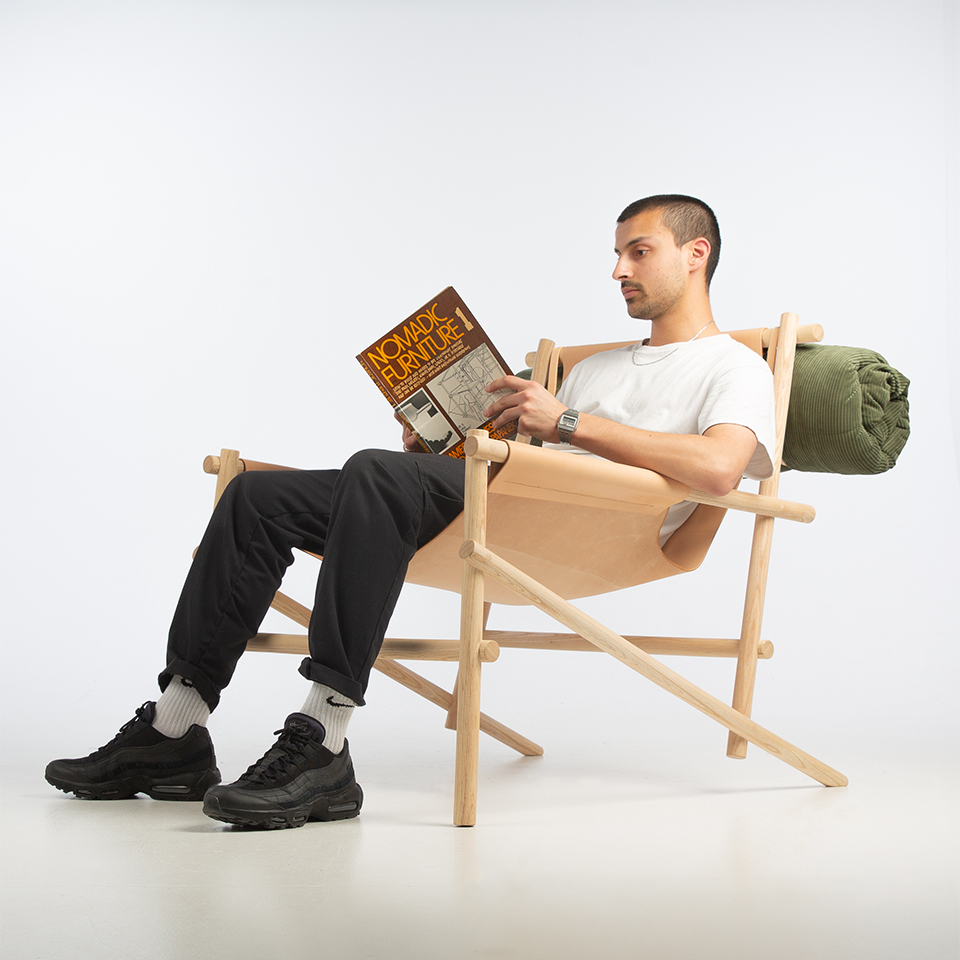 ---
Today, many working people adopt nomadic lifestyles, moving between cities for the advancement of their professional careers. Inspired by the Black tents of Bedouin nomads and in response to the growing lifestyle of nomadism in working people:
Nomadic Chair
reflects ideas of scarcity, resourcefulness, and movement through its design.
The chair's lightweight frame, informed by Danish and Japanese aesthetics, is constructed from half-lapped ash poles which slightly exceed the frame's joints, exaggerating their connection and creating a language of primitive joinery. The chair's rolled throw is strapped to its back, as though it were a bedroll on the back of a rucksack, where it can be used as a headrest or unrolled and used as a throw.
---
Previous Project Awards
---